ALEX ORTIZ: ALIEN (SINGLE - 2023) - SONG OVERVIEW: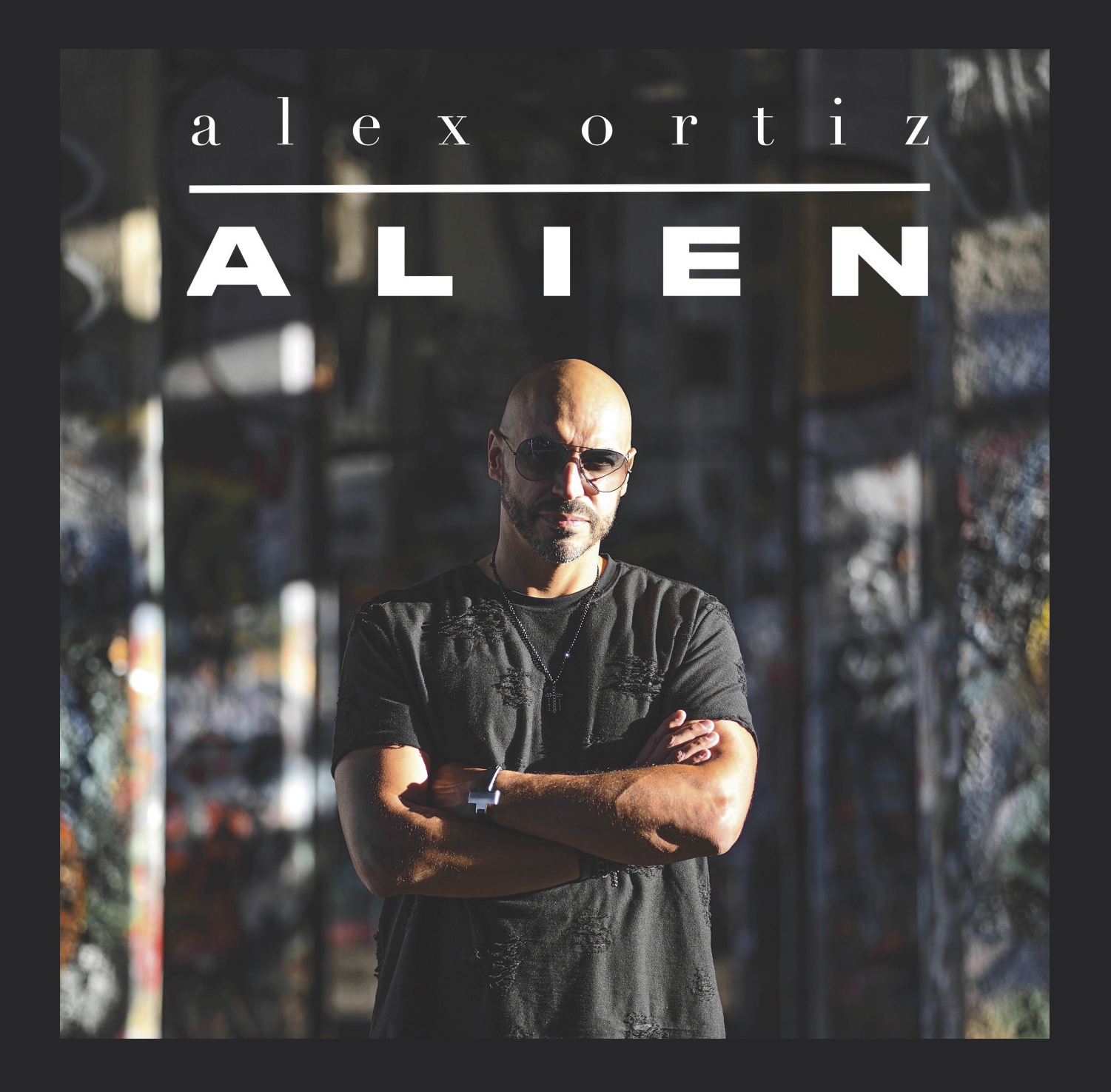 ALIEN is the debut single from Alex Ortiz, former lead singer of Four24. Although he had previously written, produced, and released music with Four24, ALIEN was his very first release as a solo artist. Alex started writing this song years ago when he was still with the band. He distinctly recalls the night years ago when the song was born. It was a Friday night and the guys were rehearsing at the Salvation Army Church on Mascher St. and Allegheny Ave in Philly. It was about midnight, and practice was running late (as usual). He remember showing the guys the melody, lyrics, and rhythm. They quickly picked it up and moved through the arrangement - their chemistry as a band was always uncanny.  Although the general idea of the song was finished on that night years ago, it was never performed, recorded or released. Alex reflects on their songs, 
"We developed so many songs and song ideas. Some of them were amazing; but so many of them never made it to being shared at performances. We enjoyed creating so much that we often forgot to finish some of the good ideas". 
For years, the song sat dormant, waiting for the call. After the band dissolved, Alex stepped away from ministry a bit to focus on family. One day, as he was going through some old voice recordings on his phone, he found a rough recording of ALIEN from that rehearsal years before. When he listened to the song, he realized that the message was so perfect for what was going on in the world. The time felt right. With new energy and focus, he felt inspired to finish writing, producing, and recording the song. Inspired by Romans 12:2, ALIEN is a call to stand out. It's a reminder that we should not conform to the things of this earth. We are to be renewed. This song uses a chilling melody, super-syncopated rhythm, and thought-provoking lyrics to take the listener through the internal conflict that comes when we look at this world and feel out of place. There is a reason for that discomfort: We were, and are, meant for more. This song challenges us to seek out and embrace that ALIEN in each of us. That supernatural being that God created us to be. 
SONG LYRICS/CREDITS:
They can see it in my eyes, something is not the same / I'm often criticized, I'm living in a different way / The way I walk, the way I talk, seems so strange / But I can't help it if my living goes against the grain / I can't conform I'm called to be…supernatural / I'm set apart, I'm meant for more…for more / I'm an ALIEN, I don't belong / This is not my home, but I'm not alone / I'm an ALIEN, but not for long / My Savior's coming soon to take me home / ALIEN (Oh Oh), ALIEN (Oh, Oh), ALIEN (Oh, Oh), ALIEN / They can see it in my eyes, something is not the same / I'm often criticized, I'm living in a different way / The way I walk, the way I talk, seems so strange / But I can't help it if my living goes against the grain / I can't conform I'm called to be…supernatural / I'm set apart, I'm meant for more…for more / I'm an ALIEN, I don't belong / This is not my home, but I'm not alone / I'm an ALIEN, but not for long / My Savior's coming soon to take me home / ALIEN (Oh Oh), ALIEN (Oh, Oh), ALIEN (Oh, Oh), ALIEN / Though it seems hopeless, hold on to the truth / The road is not easy, but He's walking it with you / When others bow to idols, you have to rise / And stand up for Jesus, no compromise, no compromise / I'm an ALIEN, I don't belong / This is not my home, but I'm not alone / I'm an ALIEN, but not for long / My Savior's coming soon to take me home / I'm an ALIEN, I don't belong / This is not my home, but I'm not alone / I'm an ALIEN, but not for long / My Savior's coming soon to take me home / ALIEN (Oh Oh), ALIEN (Oh, Oh), ALIEN (Oh, Oh), ALIEN / They can see it in my eyes, something is not the same / Not the same / Not the same / Not the same
Music & Lyrics: Alex Ortiz
Record Label: Four24 Music
Producer: Alex Ortiz
Keyboards: Adniel Quintana & Alex Ortiz
Guitars: Randy Bowland
Bass: Jay Rosado
Drums: Samuel Ventura
Beat & Track Programming: Alex Ortiz
Vocals and Vocal Arrangements: Alex Ortiz
Recording Engineers: Jim Salamone & Todd Mecaughey, Cambridge Studios
Mixing & Mastering Engineer: Jim Salamone, Cambridge Studios (The Barn)
Photography: Christopher Rivera Photography